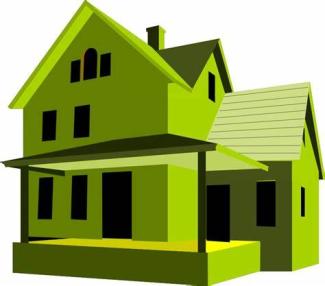 5 Lessons your Home is trying to Teach You about Investing
Wealth growth takes time.  Homes are often owned for 5, 10, 20 or more years.  Patience over time is rewarded.  Buying and holding helps avoid value loss from paying real estate commissions, seeing your property taxes rise.
Day to day price changes aren't worth worrying about.  My home price is down 3% today, so I'm going to sell it, move out until things get better.  Who does this?
Knowing what you own matters.  Since I'm going to live here for a while, is it located where I want it to be?  How are the schools?  Is the building going to last?   Location, location, location!
Future-mindedness.  Buying the right amount and type of house that can handle a growing family and life changes. The more you can incorporate that into your purchase the better.  Knowing you have a long time horizon can change the way you think about the choice of a home. 
Concentration isn't a four-letter word.  Having more of my money in fewer places is a good thing when I understand the reasons why I own what I do.  Wealth growth is driven by persistent ownership of quality assets.